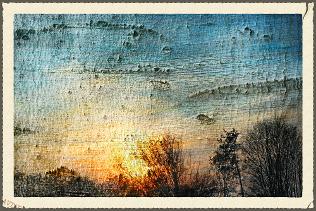 ENERGY HEALING BY SOUL RECORD CLEARING
Each Spiritual Response Therapy session (clearing) clears negative programming, blocks in the subconscious mind and deep rooted beliefs that no longer serve your soul's purpose. The initial clearing takes ONE AND ONE HALF HOURS TO TWO HOURS and can be done remotely or in person.
HOW IT IS DONE:
I connect with my High Self (my divine guides) and your High Self (your guides) to determine what needs to be cleared for your highest good. I investigate with a series of charts and a pendulum, using my intuition, all past life negative energies and programming (negative thought patterns, phobias, addictions) that are hindering your inner peace in this lifetime and CLEAR THE DISCORD that is deeply rooted in past lives. Once completed, you will receive a detailed report via email of my findings. I will assist you with any questions or concerns for an extended period of time, which is included in the initial fee. All information is confidential and is not a means of medical diagnosis or medical treatment.
Clarity, spiritual focus, a deeper sense of intuition, serenity and finding your voice are just a few examples of what is heightened after a CLEARING.
CONTACT ME FOR MORE INFORMATION AND FEE
DONE REMOTELY OR IN PERSON
INNER CHILD CLEARING
As part of the Spiritual Response Therapy clearing, inner child blocks are researched and cleared allowing the inner child within us all to thrive with creativity and joy as we were meant to be!
RELATIONSHIP CLEARING
Clearing relationships is done between two close or intimate individuals which may be: parent/child, lovers, significant others, friendships, siblings or business relationships.
HOW IT IS DONE:
My High Self and I connect with each individual guides and ask to bring the relationship to the highest level of good. Extensive research for both parties is done and blocks are removed to clear the negative energy within the relationship to create a more fruitful relationship.
CONTACT ME FOR MORE INFORMATION AND FEE
DONE REMOTELY OR ON-SITE
PROPERTY CLEARING
Removal of discordant energies from people and their place of residence or business.
Have you ever walked into a room and felt a heavy, dark and unpleasant energy? Many places carry negative energy that causes disharmony among the occupants and any who enter.
Remotely done, I disconnect my client from negative entities, close dark portals and open doors of light.
HOW IT IS DONE:
I connect with my High Self (my divine guides) who assist me in clearing, sealing shut and removing dark portals and entities. These may be attached to properties or places of business. Once they are removed, doors of light are opened for peaceful and productive energy to thrive in. This technique is extremely beneficial for new home owners and new business owners for taking out the old and bringing in the new harmonious energy. Property Clearing also is very beneficial for removing negative energy from existing residences and businesses.
CONTACT ME FOR MORE INFORMATION AND FEE
DONE REMOTELY OR ON-SITE
BUSINESS CLEARING
A business clearing is an extensive research of a company's consciousness and the clarity of vision in business.
HOW IT IS DONE:
First, a boundary is established for the business clearing like the staff, institution, consumers and whoever else may be included. Sometimes individuals need to be cleared separately like between business partners or inter-personnel relationships. Many things may improve after a business clearing. This approach helps with raising the consciousness of a business.
CONTACT ME FOR MORE INFORMATION AND FEE
DONE REMOTELY OR IN PERSON